Elpida Tzafestas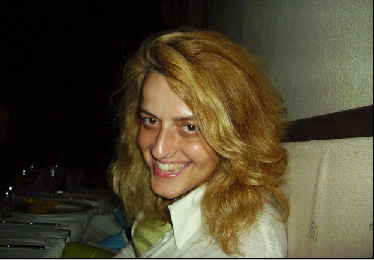 ---
Electrical and Computer Engineer (NTUA, Athens),
DEA and Ph.D. in Artificial Intelligence (Univ. Pierre et Marie Curie, Paris).

I have been researcher and senior researcher in the Institute of Communication and Computer Systems from September 1999 to September 2009.

As of September 2009, I am associate professor of artificial intelligence in the Department of Philosophy and History of Science of the University of Athens.
---

Address		Cognitive Science Laboratory
		Department of History and Philosophy of Sciences (M.I.Th.E.)
		National and Kapodistrian University of Athens
		University Campus, Ano Ilisia
		15771 Athens
		GREECE
Tel.		(30)-210-727 5522
Fax.		(30)-210-727 5530

E-mail		etzafestas@phs.uoa.gr

---
Interests:
My research interests are mainly in the intersection of complex systems and cognitive science, theoretical biology, artificial life and social modeling.
Further academic interests include adaptive and enactive user-interfaces as well as complex networks for natural resources management and transport.
My principal hobby is music (theory and practice). I play the guitar --anybody for a jam?
---
Current projects:

Impulsive behavioral and social regulation mechanisms:
Imitation, attraction, anxiety, play, the moods etc.

Cells, insects and carnivores with representations

Fungus eaters

Cognitive modeling for math puzzles

Applied cultural modeling

Graphical tools for agent-based simulation and modeling

Web services design as artificial biology
<!-IMG SRC="Images/orangeba.gif"> <!-I am teaching an> <!-A HREF="Hci/hci.htm"><!-undergraduate course in Human-Computer Interaction <!-in the Computer Science Department of the Athens University of Economics and Business>

And I am also trying to learn to play some mandolin
---
Courses
---
---
Internet recommendations (outdated...)
---
Page last updated 09 April 2012.
Send mail to Elpida Tzafestas (etzafestas@phs.uoa.gr)