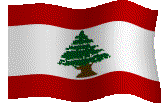 WELCOME TO IMAD HOME PAGE
---
THERE IS SOME SITES THAT MAY BE INTEREST YOU:
---
VISIT MY UNIVERSITY'S HOME PAGE AND YOU WILL FIND INFORMATIONS ABOUT GREECE
ABOUT LEBANON
AND MANY NEWS SITES AS:

ANNAHAR NEWSPAPER.

ASSAFIR NEWSPAPER

LBCSAT (LIVE)

VOIX DU LIBAN

AL-MASSIRA MAGAZINE

FUTURE TV. (IN ENGLISH)

BEIRUT TIMES. (IN ENGLISH)
---

TOP TEN PAGES AROUND THE WORLD
LEBANESE STUDENT IN THE NTUA-GREECE
IMPORTANT PERSONEL LEBANESE HOME PAGE

SEARCH ENGINE IN THE UNIVRERSITY
VERY COOL SERVICES LIKE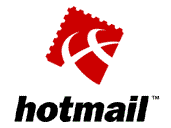 This page has been accessed
times since the 10th of may 1996.
If you want any information about Greece E-mail me